How quickly she redeems herself! After that disaster last week with the headband she showed up last night at the Chanel party looking chic yet realistic. I believe she's wearing all Chanel except for the Balenciaga boots but feel free to correct me if I'm terribly wrong. I think a lot of people feel that the Olsen's are just too eccentric to try to imitate and in some cases that's true. But you can take inspiration from their outfits and make them work for you! This outfit is incredibly easy to put together and wear on a much smaller, and less photographed, budget. But
please
don't mimic the washed out-haven't slept in a few days make up. Just
don't
.
Ralph Lauren has a
great prep school inspired blazer
in navy that retails for $159. I've read that the Olsen's wear RL boys sports jackets. If you're petite enough than that would probably be a cheaper option but for the rest of us I think this is a nice blazer.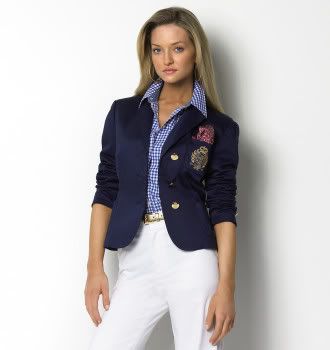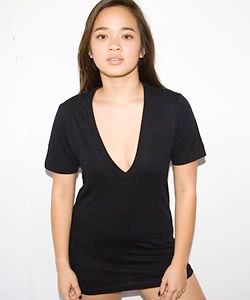 A black bubble skirt is pretty easy to find but not always easy to wear. Personally, I don't like them on myself but on others they look great. MK's sparkles which is great for evening but if you want to go daytime or more casual a plain black bubble skirt is an excellent substitution
like this one from Kohls
plus it's only $19.99.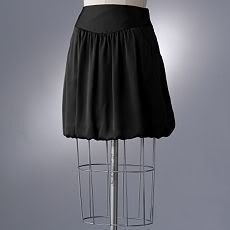 I'm assuming that anyone who has picked up a fashion magazine or read a fashion blog has a pair (or four) of black tights or leggings to throw on for this look. If you don't and still want to add some "sparkle" to your outfit
these $12 Capezio tights
could work great.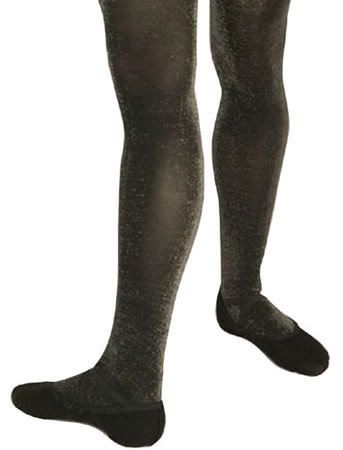 So that just leaves us with the Balenciaga boots. Unless you're a paparazzi princess Balenciaga boots are hard to wear (and hard to come by). But you can find really cute stacked ankle boots like these
Lumiani Vieras
for $178 on
Zappos.com
that I'm personally obsessed with and think you can wear in ANY season, yes, even spring/parts of summer!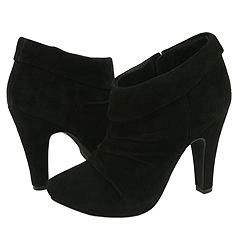 And there you have an Olsen inspired outfit for less than $400 and it's a pretty good bet that no one will think you look like a bag lady.