I love that
French Playboy
is just like any fashion magazine in France. Their spreads are very high fashion, editorial and thought provoking which is more than you can say for some American fashion magazines as of late. Can you imagine if these pictures were in
American Playboy
? Men would be outraged! But I think they're beautiful and interesting and fashion. These photos star every ones favorite 29-year-old model turned jewelry designer,
Anouck Lepére
. Kate Moss's daughter, Leila Rose, will be her step-daughter. She's engaged to Kate's ex Jefferson Hack, the founder of fashion mag
Dazed & Confused
.
These pictures feature some nudity (well
hello
it's still Playboy. Plus, everyone always seems to be partially naked in ANY French magazine) and are not safe for work/school/children/etc.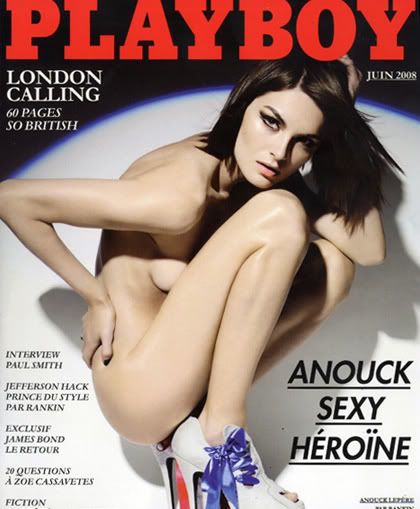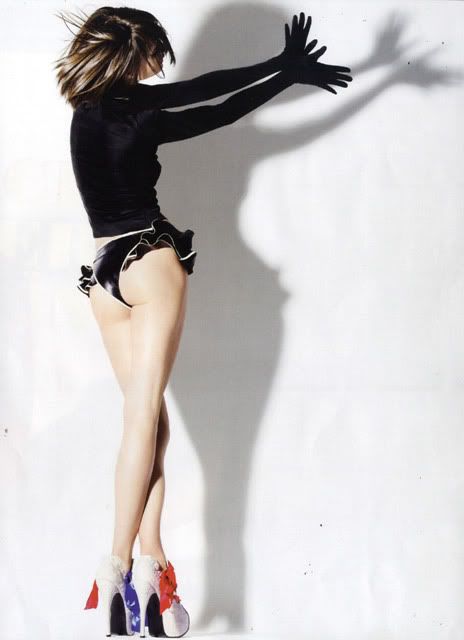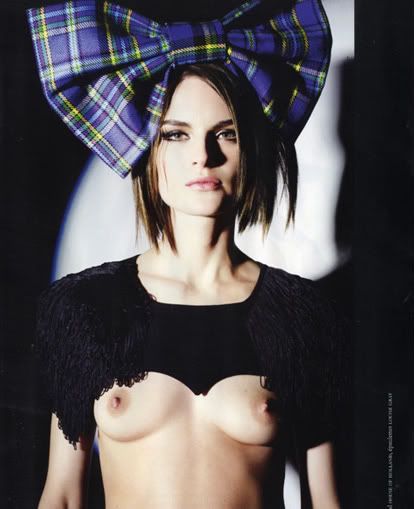 Anouck Lepére Stats:
Agency: IMG NYC/Paris/London/Milan