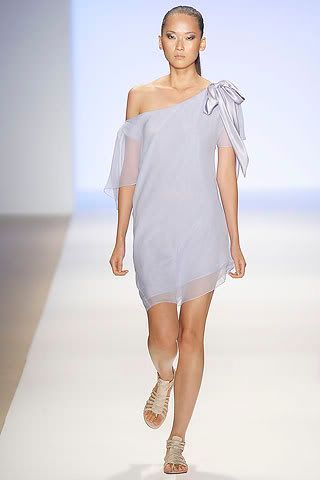 I hate to say it but I was pretty disappointed in Erin
Fetherston's
showing. Normally ethereal princess wear is what my dreams are made of but Erin's head was in the clouds...literally. It started with a colorful cloud print...
and then proceeded to to shroud emaciated girls in
marshmallows
and fluff...
Maybe I just feel as though the world is in a darker place or maybe I'm personally in a darker place and I can't fit dreamy clouds into my view of the world right now. Still, the world needs some light and bright in moderation and when
Fetherston
used her inspiration less literally her dreamy confections shined.