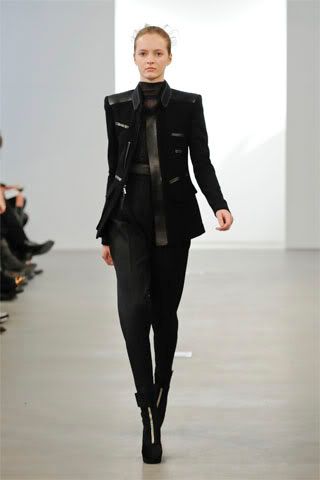 Francisco Costa may have created the most perfect pre-fall collection for Calvin Klein. The fitting and cuts of the fabrics are the epitome of chic--tapered pants, kimono jackets, and an almost art deco like theme running through out. The mono-chromatic palette was only really broken once with an ill-conceived green dress but still managed to be far from boring.
The proportions allowed for entirely black outfits without a gothic twist thanks to mismatching textures and layers. And the whites were surprisingly wearable unlike many previous CK whites.
Here are some of my favorite looks...