I'm sorry I haven't updated since Monday. I'd love to be able to tell you I was down in Miami for the Chanel Cruise Collection but I wasn't I was just sick and then yesterday my Internet wasn't behaving. So to make up for my lack of posting I thought I'd show you some of my favorite looks from the Chanel Cruise Collection.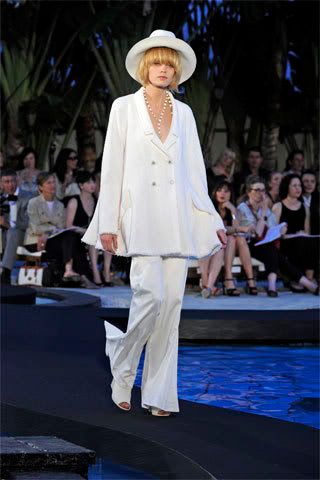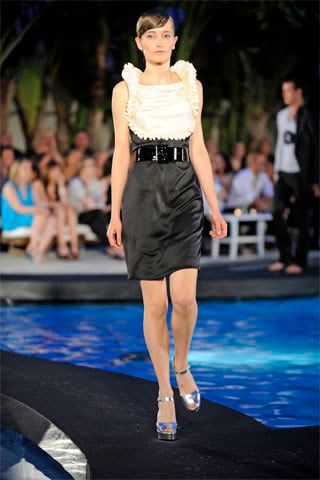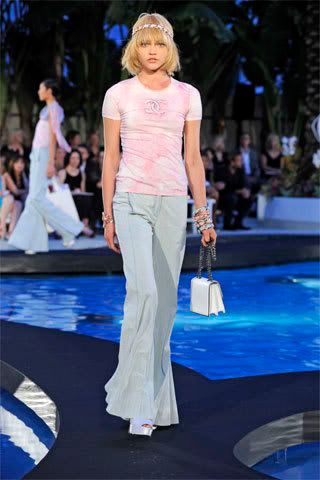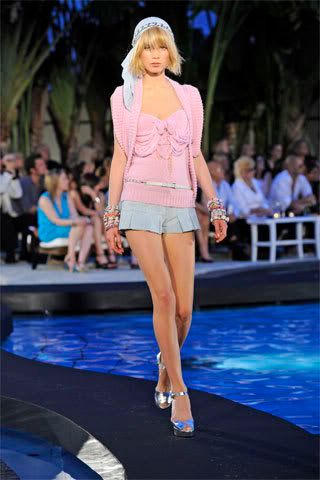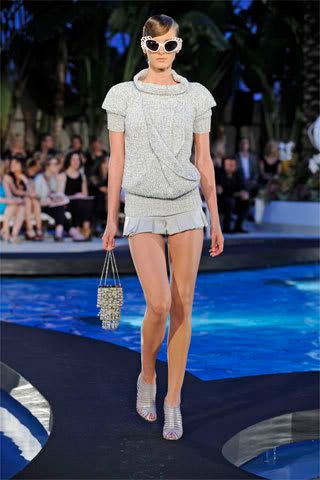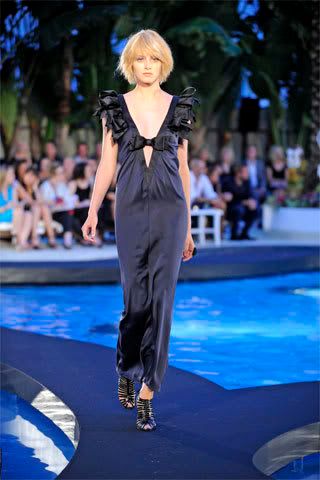 I love the rich hippie look can't you just see Nicole Richie strutting around LA in the third and fourth look? The fifth look is clearly a modern tribute to Jackie O but I read that Lagerfeld's inspiration for the entire collection was a gun. In fact the heels of the shoes were shaped as pistols but I've (disappointingly) yet to find any pictures of the "Miami Vice" shoes. 

More to come soon! I promise!