One of my favorite shows, Big Love, is finally back for its third season! While I admire Chloe Sevigny for her acting skills and her own fierce personal style I have to admit it hasn't usually been in my taste.
Recently her style has gone from brave and eccentric to sleek and sophisticated. I'm not sure what has shifted in her life that has lead her to a new style but I'm pretty impressed with the evolution so far.
Last week she showed up for the Big Love premiere in that simple but lovely white mini dress and she wore this colorful but awesome Louis Vuitton look to a new years eve party.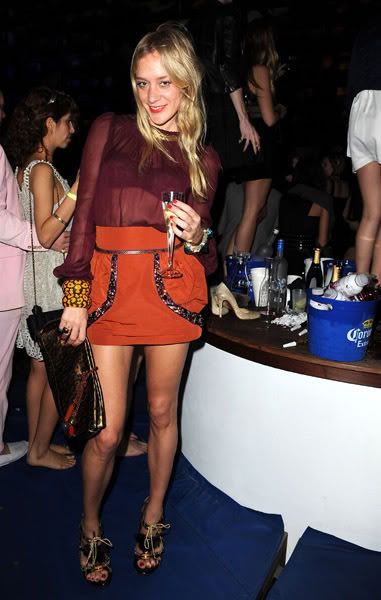 But high end style isn't totally out of her interest...just check out these Balenciaga tights. What do you think? Did she pull them off? I'm thinking yes.