Sasha Pivovarova in Giambattista Valli! Now SHE looks like a supermodel! An over the top peacock feather coat is definite supermodel territory!
Karen Elson (with husband Jack White) in Chanel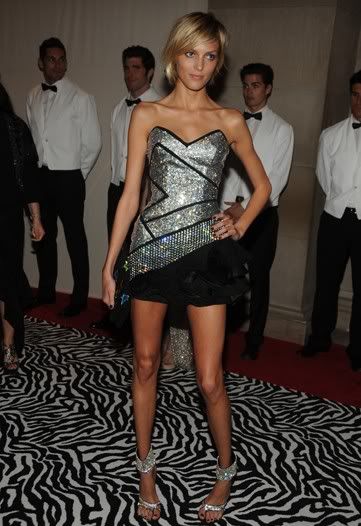 Anja Rubik in Balmain doesn't it sort of look like she's peeing glitter? And what is going on with her shoes? Too big in the ankle straps and too tight near the toes!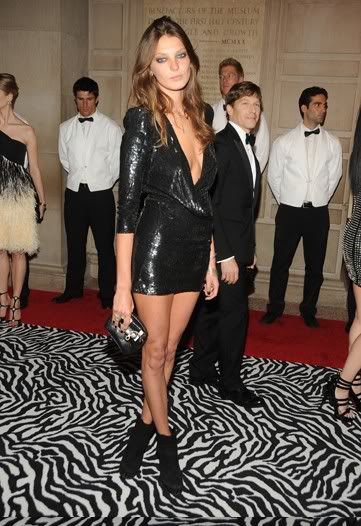 Daria has the most slamming body ever. She even puts Gisele to shame! And she looks amazing in Balmain! Don't you think?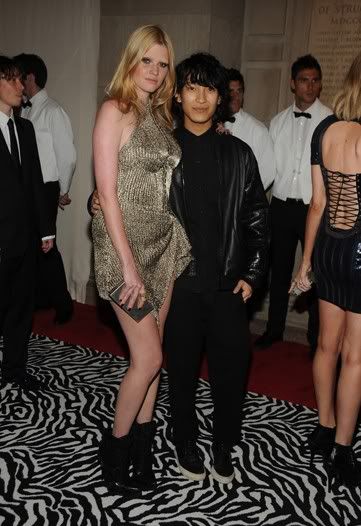 Lara Stone wearing Alexander Wang and with Alexander Wang! Isn't he a cutie?!