I'm sorry that I've neglected you guys! I've had a weird two weeks between lots of issues at my day job and computer problems. First we lost our
Internet
and I was relaying on my phone--which is great for
texting
but not so great for blogging or any kind of web stuff at all. And then my laptops hard drive completely crashed. I found out (after a very long and frustrating trip at the Apple store) that the hard drive had failed and I lost everything. I hadn't backed up in like two months and I never back up my music. I don't know if you've ever lost everything off of your computer but it is weirdly emotionally draining.
Anyway, moving on to some house keeping, I've changed my links a little bit. Blogs & Links from the Boston area are now listed under "Boston You're My Home" while the rest of the links are still found under "So This Is Love". If you're one of my links and I've put you in the wrong category please let me know so I can fix it.
I have to send a huge thank you to everyone (especially
Mima
and Christina) at
Ann Taylor Loft
who sent me a stunning necklace this past week.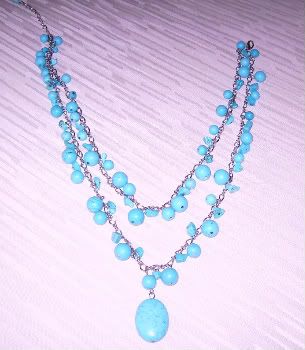 Isn't it just lovely? I really like the double strands and the substantial main stone. Very pretty!
Then the lovely Victoria from
TJX
sent me a wonderful surprise from both
T.J.
Maxx
&
Marshalls
! A very sweet silver and crystal necklace from T.J.'s and a beautiful Maurizio
Tauiti
leather bag from
Marshalls
!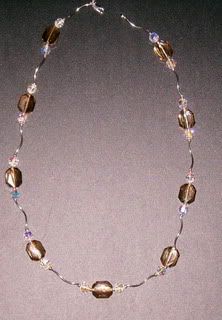 It's very delicate and just great for an every day necklace!
The Italian leather is so incredibly soft I'm almost afraid to put anything into the bag for fear of stretching it! But it is a great casual summer day bag and I just love the orange lining!
So another huge thank you to Victoria & everyone at TJX for the lovely surprise!
I only have four more days of work left until I'm on summer vacation so I can promise that I'll be much better about updating and keeping in touch from now on!