Sorry this is a few days late!
I don't usually enjoy eighties inspired collections but Derek managed to be inspired while keeping the look fresh (except for the huge hair and blue eyeshadow of course!) with references to the forties! Lam told
Style.Com
, "I haven't done full-on color for a while, "and it feels like the right moment now."
Color wasn't the only trend-patriotic stars adorned everything from one-pieces to dresses in prints and bold designs. He played off the nostalgia of summers gone by and it works: you'll want to skip winter and head to the cape as soon as you see his collection!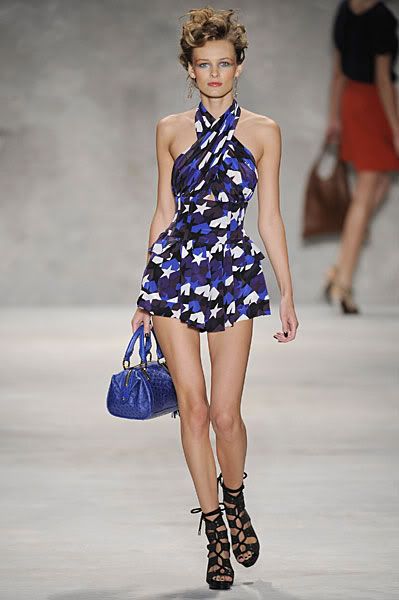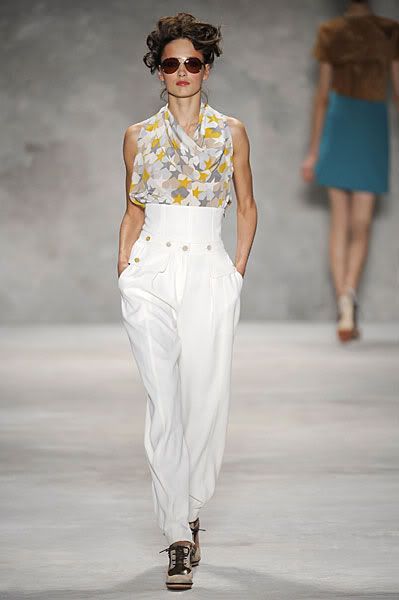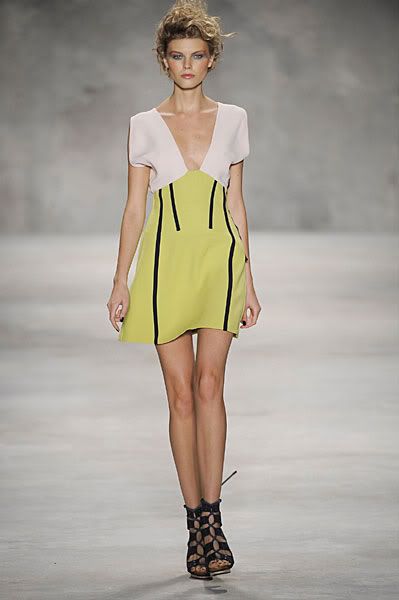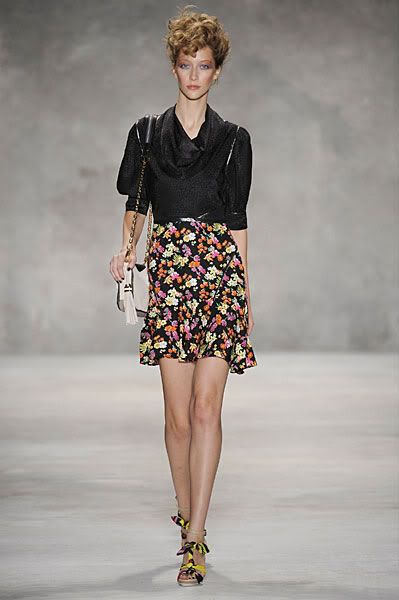 and my favorite look from the collection: