Friday, October 8, 2010
I can already picture these looks walking down the red carpet on certain starlets!

Paris Fashion Week: Red Carpet Ready Looks
Sometimes the smaller designers come up with some of the prettiest shows.
Collette Dinnigan's RTW SS 2011 was the sunniest summer day. Yellows, white, lace- it was charming for day and sexy nudes, with some glitter for night.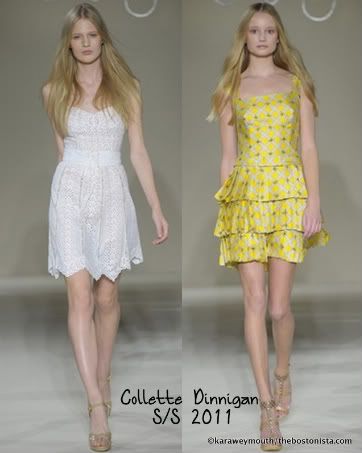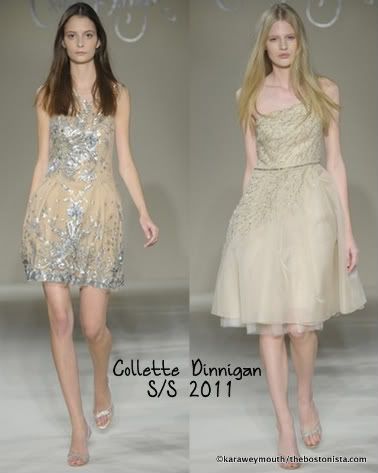 Another great Paris show you may not have seen was Véronique Leroy. It was on the minimalistic trend with simple silhouettes and pared down fabrics. But mostly it was just so pretty.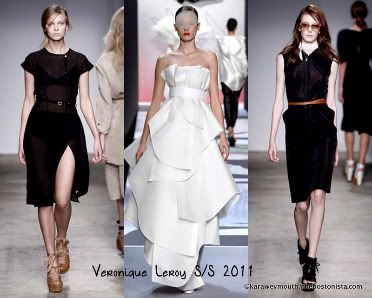 What You May Have Missed: Paris S/S 2011 Edition
Thursday, October 7, 2010

A Model Moment: Karlie Kloss at Chanel
Saturday, October 2, 2010
Dries Van
Noten
was all about interesting proportions- rather than tailoring the menswear-inspired pieces to skinny proportions they're
oversized
. But the colors and prints turned them into luxurious feminine pieces.
You can see hints of the seventies and forties throughout the collection. Dries told Style.Com that he was trying to capture light inspired by the artist
Jef
Verheyen
and you can see the efforts through the use of pale colors, iridescence, and flowing fabrics.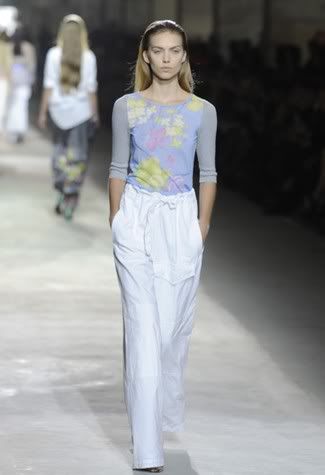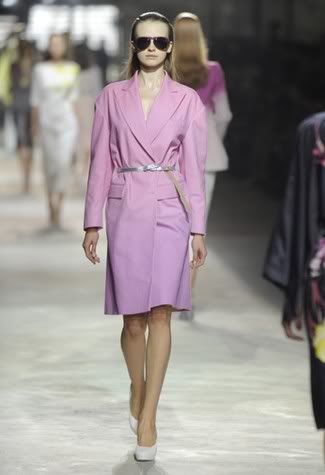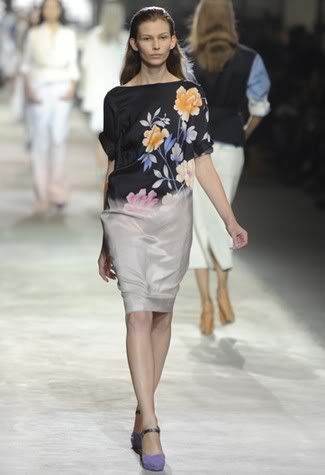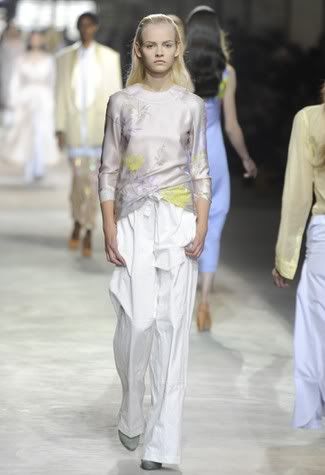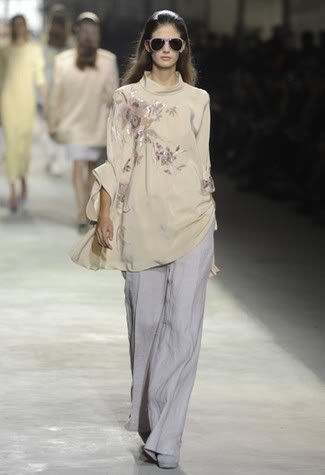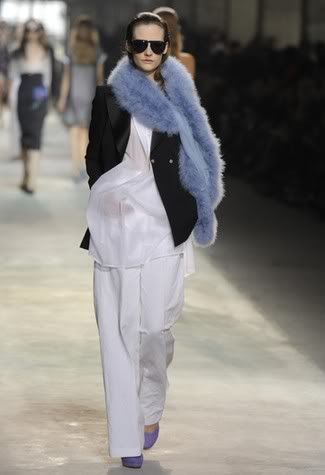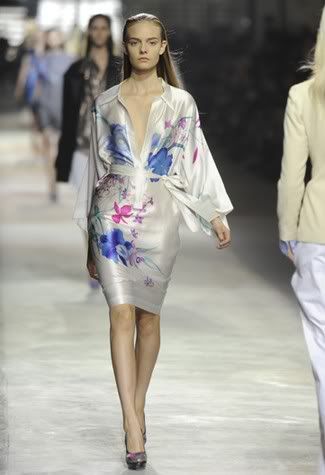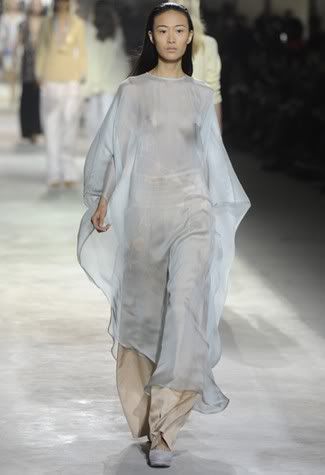 This is an easy glamourous collection that is entirely wearable and, so far, my favorite collection of Paris SS 11.

Paris Fashion Week: Dries Van Noten SS 2011