As you probably know, Monday is the annual Boston Marathon!
If you're braving the infamous Heartbreak Hill then you deserve a great reward, I mean, besides a sense of personal accomplishment and being in amazing shape.
And don't the real best rewards come in little green boxes?
To that end
Tiffany & Co.
has launched a limited edition tag charm to celebrate the 2011 marathon!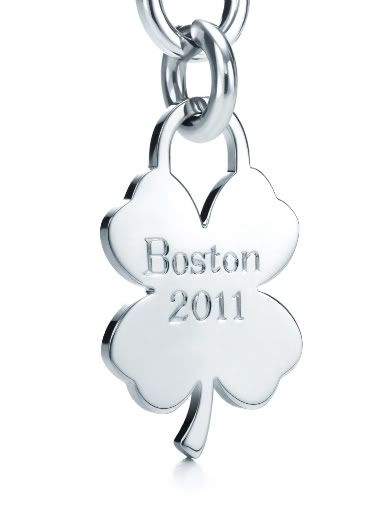 This four-leaf clover charm would be perfect on a bracelet or necklace especially as a gift for your favorite marathon runner! And for an extra personal touch Tiffany's master engraver will be on hand at the Copley location Saturday and Sunday to hand engrave the charm with names or race numbers!
Best of luck to all of you marathoners!