Marc received the CFDA Lifetime Achievement Award tonight and while he certainly deserves it the award also points out that he isn't the wonder kid anymore. That role has been filled with the Proenza boys and Alexander Wang.
Marc's career-making, infamous collection for Perry Ellis was nearly twenty years ago now. Maybe he was trying to recapture some of the 90s with this collection? Because for some reason I can't really put my finger on all of these shapes and florals just remind me of a cleaner grunge. I can picture Angela Chase and Rayanne Graff making many of these looks their own.
The wall papering technique on the back of fabrics is cool but not exactly pretty. I think the model expressions pretty much explain this entire collection perfectly!
The only pieces I'd want to wear are the completely out of place princess dresses in hot pink and sea foam green. But what on earth were they thinking with the Barbie pink, sequin tank dress???
So much of the collection is just dowdy and downright ugly. I've also never been able to get past the idea of matchy-matchy print tops and pants. The styling for this look book is killing me.
The Good: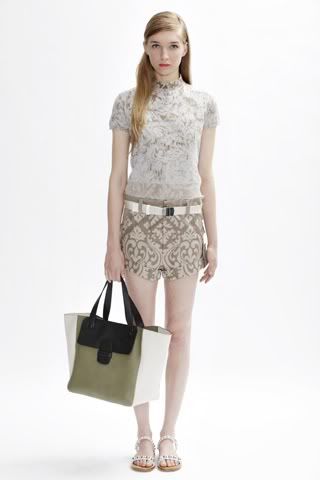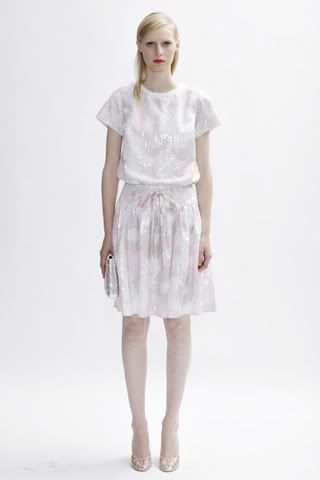 And just some of the bad: