Inspired by ocean creatures with a twist of Catherine Deneuve Giovanna Randall sent out such a deliciously enchanting collection for Spring 2012 that I didn't even notice the celebrities sitting in the front row.
Honor
has only been showing for two seasons and impressively already has it's own namesake store in lower manhattan. Based on Spring/Summer 2012 its easy to see why this young label already has a devoted following: Honor is optimistic, joyful clothing for the confident, romantic girls left in the world. It leaves no room for cynicism.
Lots of lace, puffs and polkadots paired with metal necklaces!
Almost all of it paired with refreshingly
flat
shoes!
One of my favorite things from this collection were the cutout necklines that looked like exaggerated Peter Pan collars. It creates such an interesting look- it still exposes a lot of skin without being obviously sexy. I also had a strange love for the loosely knit, lace thigh highs some of the models rocked under skirts and shorts.
For me the only missteps were the looks in bright pink. It was a beautiful color but so shocking it seemed out of place in the collection and the pieces were either too tailored or too lose. They just looked like random girls who had wondered onto the runway rather than the Honor girl!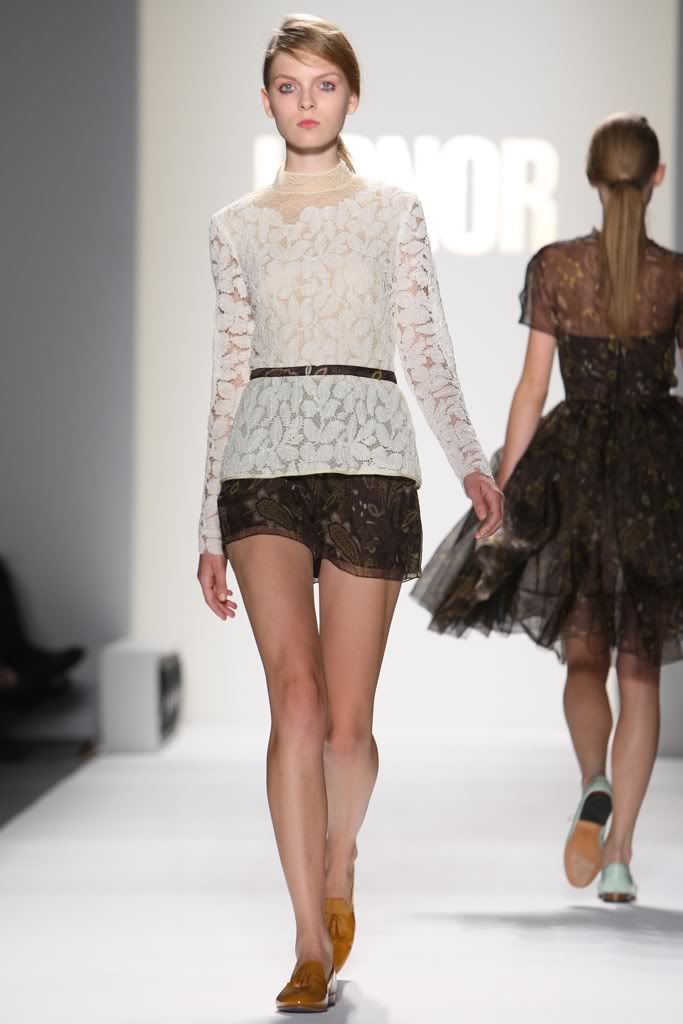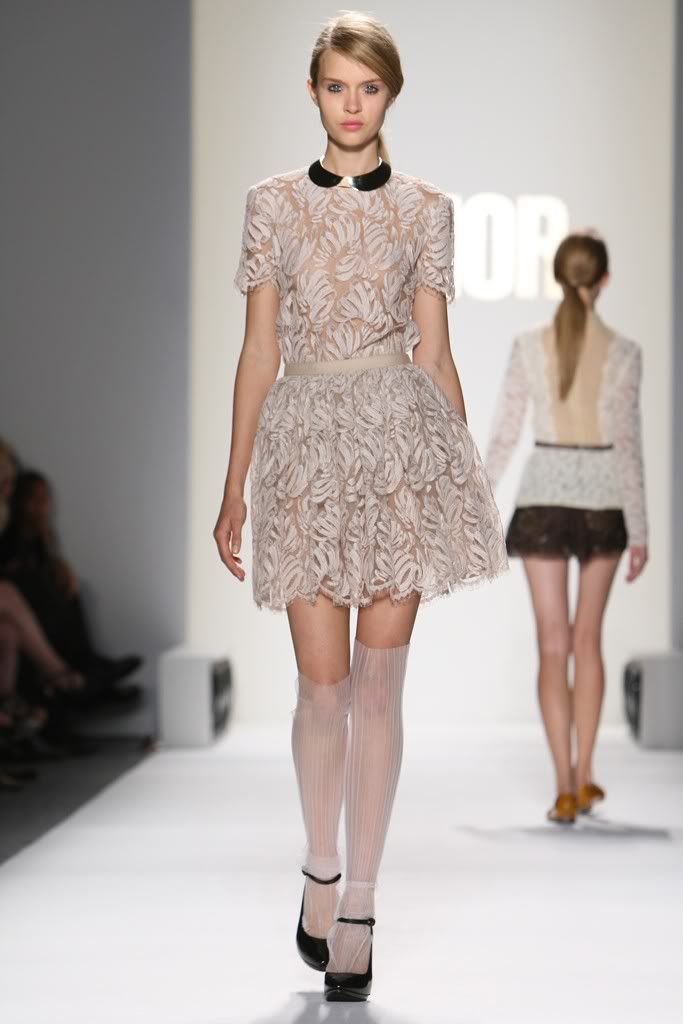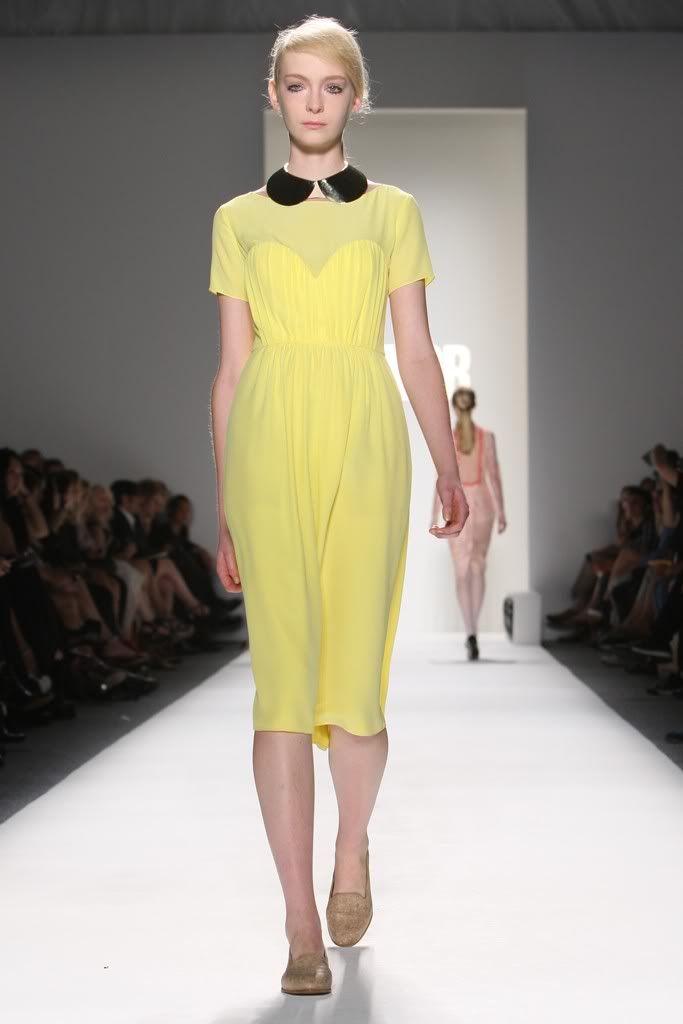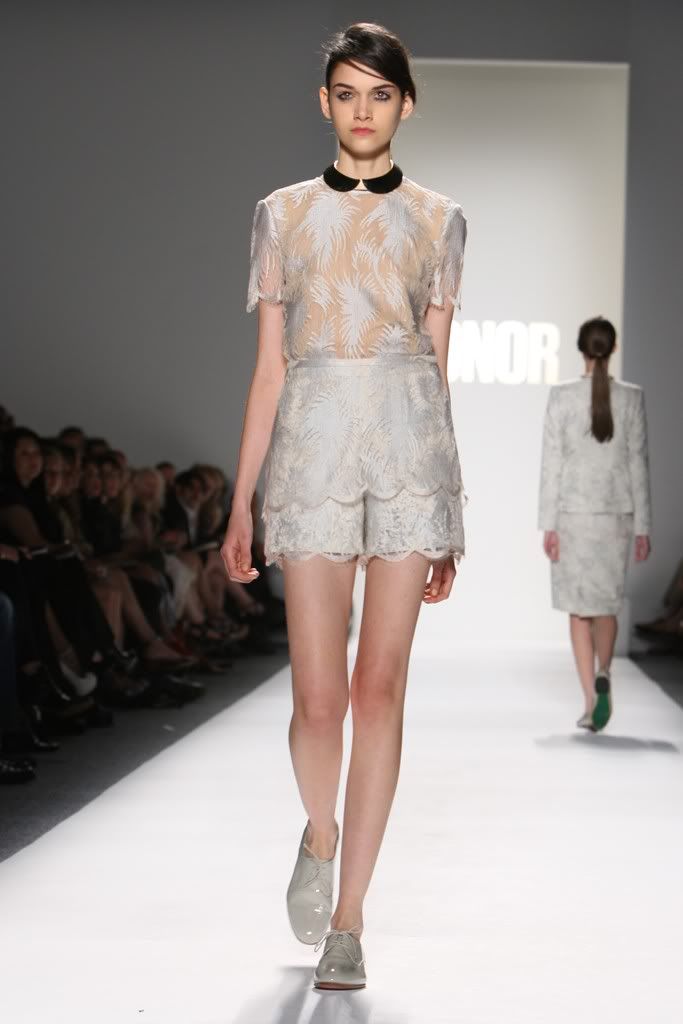 I can not even begin to tell you how beautifully this dress moved- it was like a whisper. I couldn't take my eyes off of it!
And some more pictures of the scene from my spot at the show!
Can we skip winter and go right to Spring so I can be an Honor girl?


(Pictures are both my own and courtesy of WWD)