These girls better like each other because I think its pretty clear they're going to be thrown together a lot. They're also probably going to be competing for the same roles, awards, celebrity boyfriends, endorsement deals, and magazine covers for the rest of their careers.
At least this month they get to share.
Check out Elle, Hailee, and Chloe each getting their own cover for the latest issue of Love!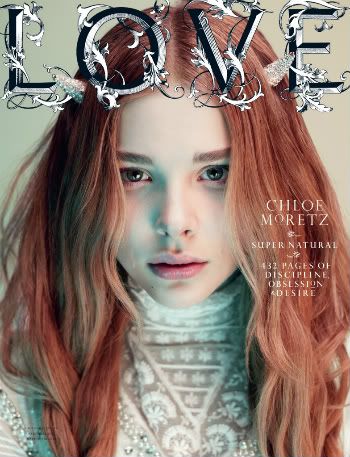 I love Hailee's cover but all of the girls look beautiful and haunting.