I only attended three Boston Fashion Week events (two of which I covered for Stuff Magazine's website) but my favorite event was
Emily Muller's "Escape"S/S 2012
fashion show!
Emily began her line just a year ago but she already has a distinctive style that fits in perfectly with the Boston fashion scene. Her graceful designs easily go from day to night in the city(perfect in our walking town) but would also work for a warm day on Cape Cod.
My favorite piece was the intricately layered wedding dress- I loved the (nearly) scandalously high front with the dramatic cape/train trailing behind her. Maybe not great for church but perfect for my fantasy beach wedding!
Nearly every piece of the collection featured leather straps which added a tough edge to even the most feminine of looks and gave the collection it's irreverent, sexy Pocahontas vibe. The Emily Muller girl is an incredibly strong, modern bohemian.
I love the sear-sucker stripe fabric! Very New England but the straps and structure made it feel new and playful.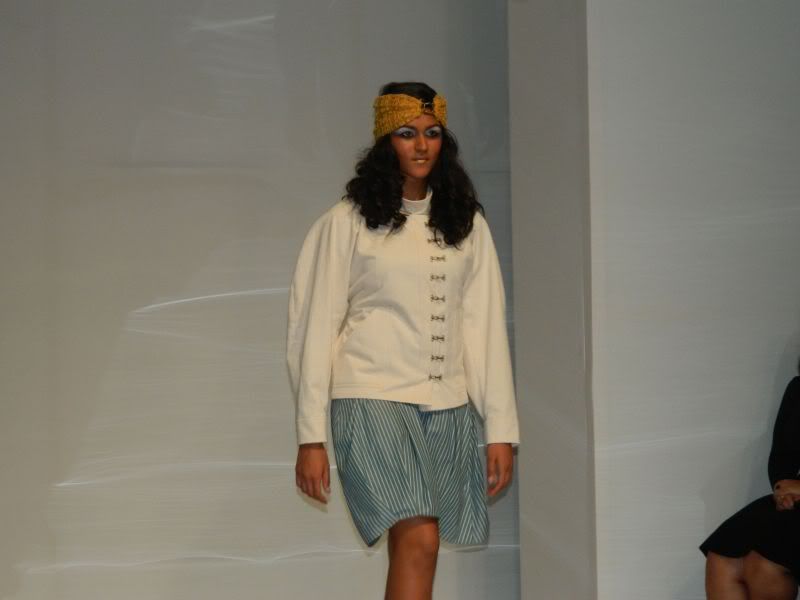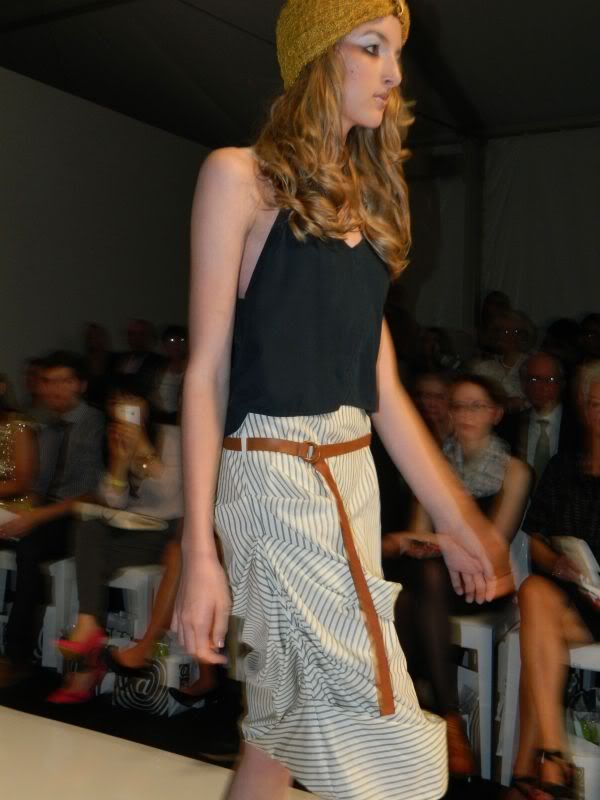 I'm dying over this skirt!
And finally, my idea of the perfect Sunday outfit.
That belted cardigan with the full sleeves? Perfect for Boston's unpredictable spring and fall weather!
They made me wish I lived in England where its socially acceptable to wear statement head gear on a regular basis!
Thank you so much to everyone at Emily Muller (especially Renata!) for the invite.